About
Custom
Garage
Solutions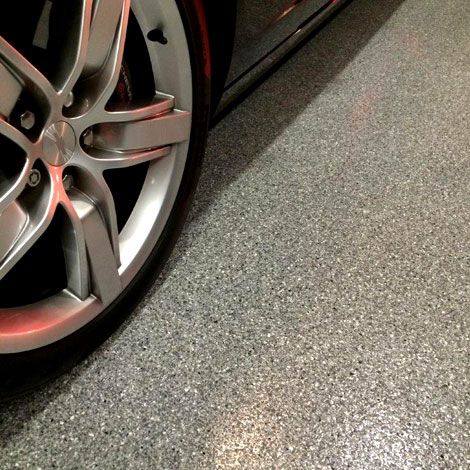 Custom
Garage
Solutions
was
created
after
our
parent
company
Milestone
Industrial
Services
had
many
inquiries
for
there
epoxy
flooring
products
to
be
used
in
a
Garage
application.
Through many customers, high end contractors, architects and designers Milestone understood the demand for a division that could specialize in the new market from industrial grade flooring, garage cabinets to various organizational products.
Custom Garage Solutions can transform your dirty, cluttered garage into a clean, functional and organized space. We can help you create your "dream garage" with a full makeover. Whether you are turning your garage into a showroom for your cars, toys and tools or you just want to fix those cracks and seal your garage floor from the elements, we have the system and products you are looking for.
We have a selection of various wall and floor cabinets, slat wall panels with organizational items such as bins, shelves, hooks, boxes, and much more for you to choose from to help keep your garage organized and free of clutter.
We offer customizable solutions to bring out the full potential of whatever your project may be. We work on projects of all sizes, scopes and budgets.
Let
Us
Transform
Your
Garage
Custom Garage Solutions is proud to be a supplier of Proslat and Contur organizing solutions for commercial and residential applications.